The wine and liquor store POS that helps you raise the bar
Lightspeed helps you run your business efficiently, allowing you to build a loyal base through online and offline sales.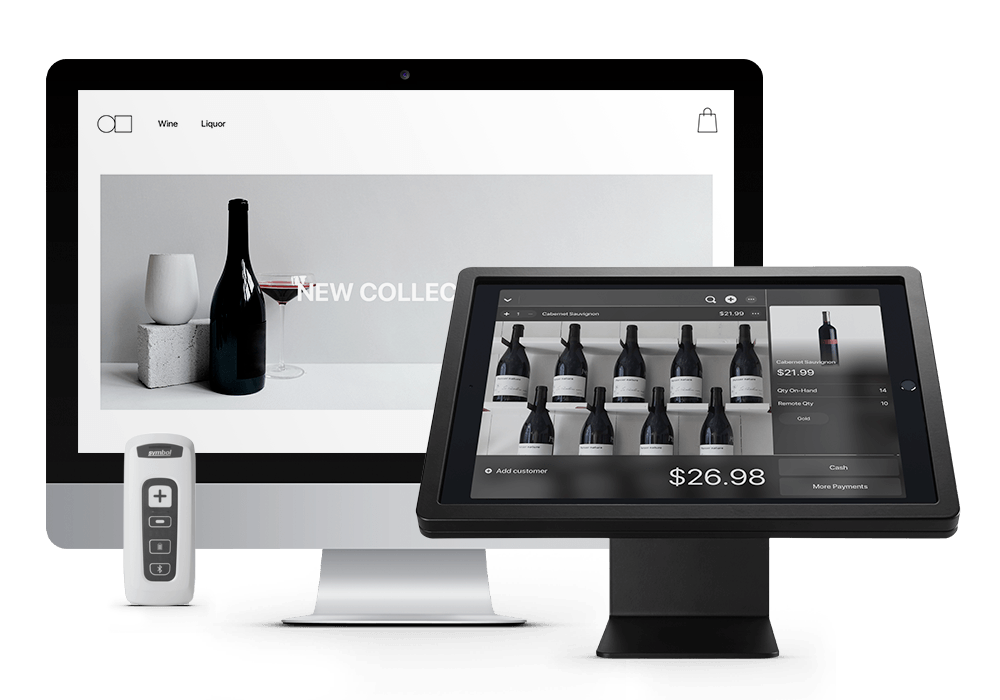 Sales features designed for your unique needs.
From setting age limits at the register to fulfilling niche requests and hosting events, Lightspeed has what your liquor store needs. Inventory information and customer profiles are at your fingertips with our iPad POS system, allowing you to sell in more connected, personalized ways.
Set limits that require customers to verify their age with customizable register rules
Consult customer profiles from a mobile iPad POS to give personalized recommendations anywhere in the store
Take and track tips for wine tasting events to open up a new revenue stream
Take special orders and never miss a sale of rare or niche liquors you don't have in stock
Efficient inventory organization tools so you can do more in less time.
Liquor stores sell by the case and by the bottle. You sell varying flavors and volumes. As a liquor store, you need a POS system that can handle your inventory needs while saving you time on purchasing—and Lightspeed can get you there.
Save time on restocking with built-in purchase orders
Organize products with size and flavor variants with easy-to-use product matrices
Sell by the case or individual units with boxed inventory capabilities
Import up to 10,000 SKUs at a time with the efficient item import tool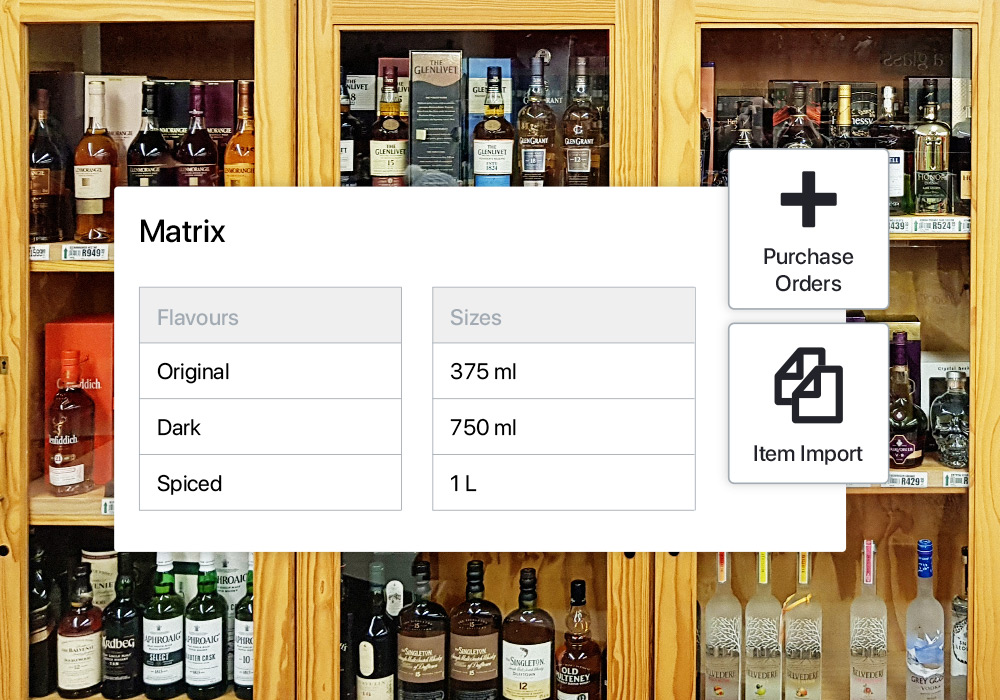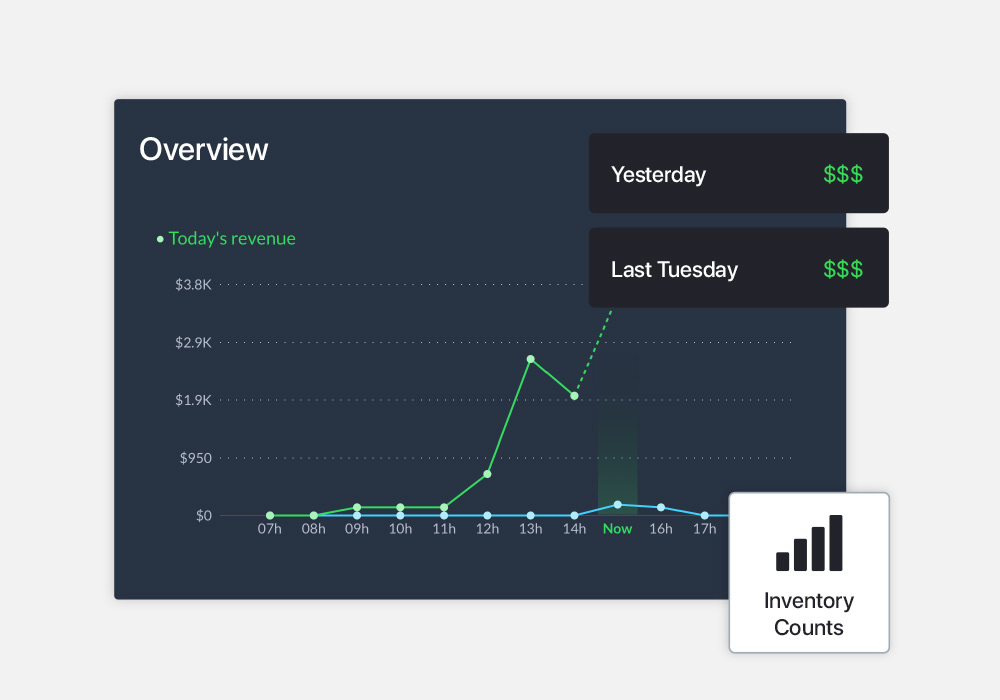 Built-in tools help you record and access your data with ease.
Any liquor store POS worth its salt should help you make informed decisions about your stock—and Lightspeed does all that and more. From efficient inventory counts to a breadth of built-in reports you can enrich with customizable tags and categories, Lightspeed helps you take your inventory management to the next level.
Get to know your sales data with built-in retail reports
Handle inventory counts efficiently with built-in tools
Ensure you always have enough stock on hand with programmable reorder points
Enrich your reports and data with customizable subcategories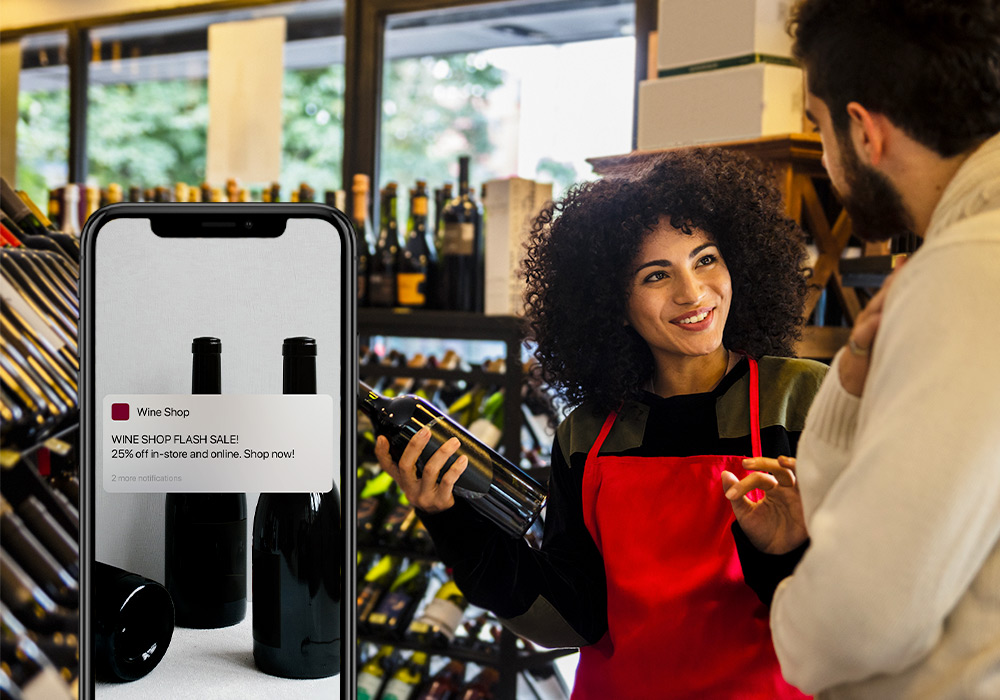 Increase sales and keep customers coming back.
From a rewards program to easy-to-use marketing tools for SMS and email outreach, Lightspeed Loyalty helps you build a loyal base of regular customers.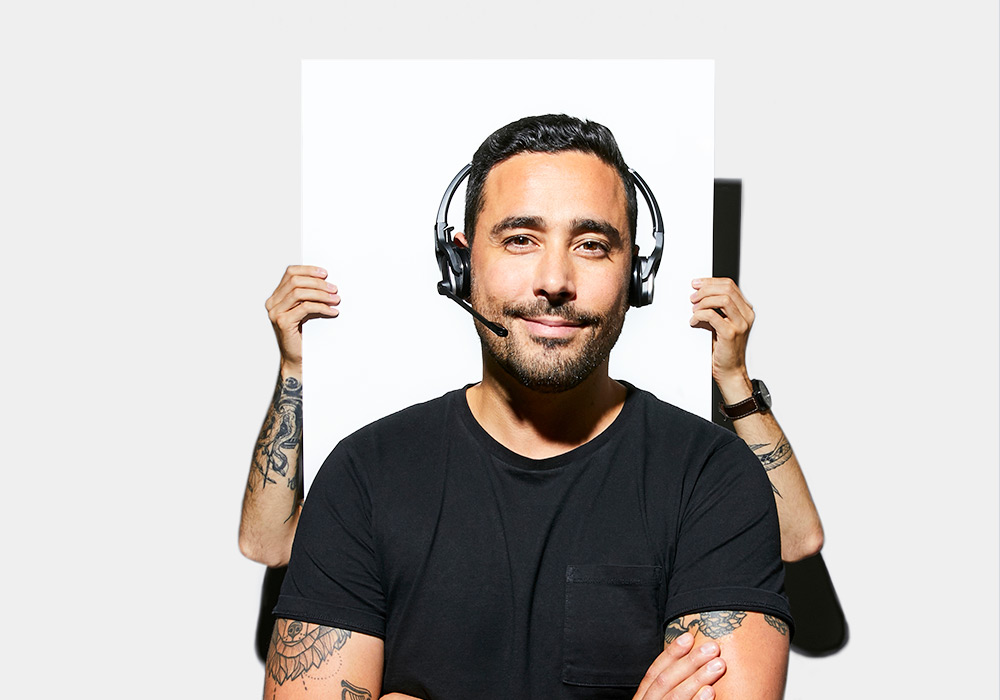 Get the kind of support you've always wanted.
One-on-one onboarding. Webinars, demos and videos. Unlimited 24/7 support. All totally free.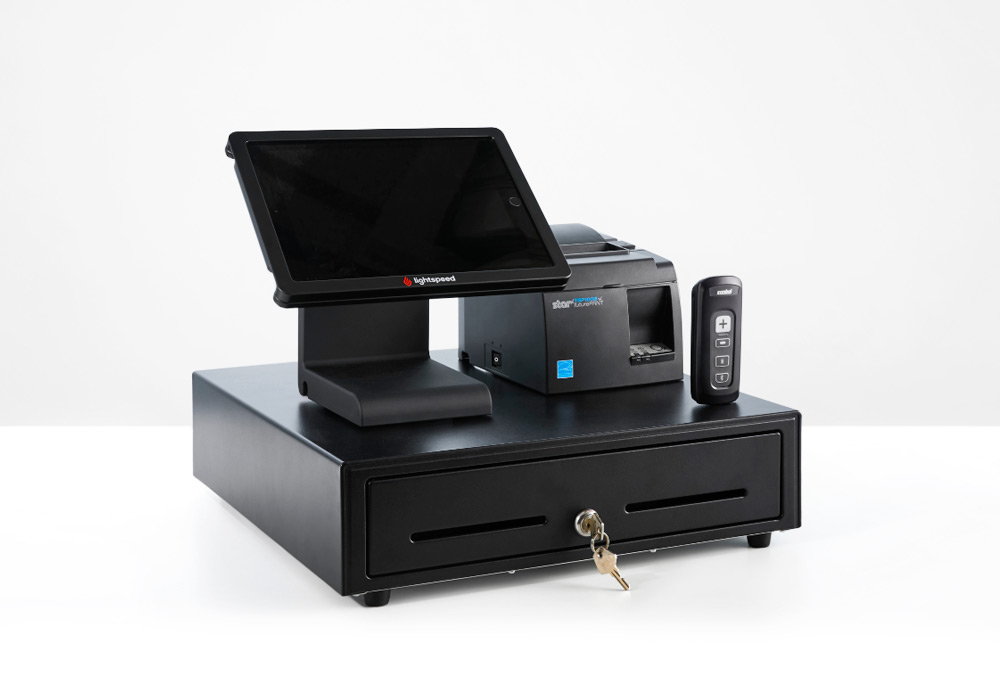 Need hardware? We have that too.
Ours is designed to have a big impact on the way you work. Not your wallet. Start from scratch or complete your existing set with our top-quality gear tailored to your needs.
Retailers powered by Lightspeed
Let's talk about what Lightspeed can do for your business
Your retail toolkit
Lightspeed is your partner in retail success. Start optimizing your operations with these free resources.