The vape shop POS system that helps manage your entire business
Offer excellent customer service, manage your inventory and grow your business, all from one platform.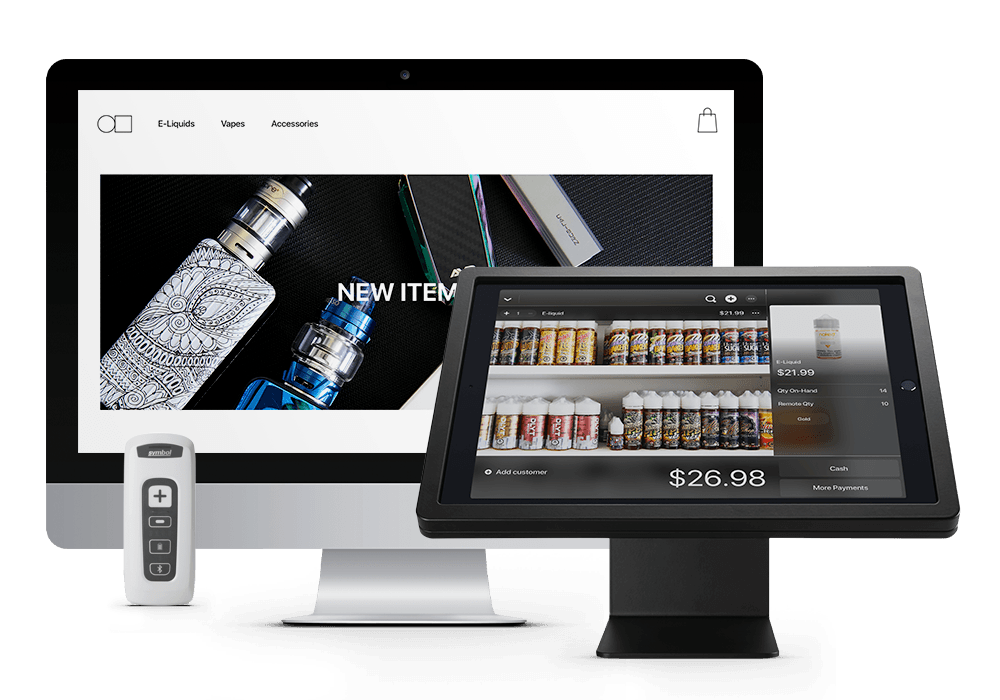 Optimize your sales while maintaining compliance.
With Lightspeed, you have the freedom to personalize your service as needed while remaining compliant with local and federal regulations. Your staff has access to everything they need to tailor their service to each customer at their fingertips thanks to our cloud-based vape iPad POS system.
Stay compliant with age and quantity restriction regulations with programmable register rules
Sell vape products with confidence with built-in RACS compliance
Personalize your service with customer profiles and purchase histories
Take special orders for e-juice flavors you don't normally stock to never miss a sale
Seamlessly sell online with an intuitive eCom solution.
Expand with eCommerce software designed to grow your vape business and sync to your inventory and locations from your brick-and-mortar stores.
Easily import stock and sync location information from your physical stores to your eCom shop
Select a theme from a range of mobile-responsive and customizable templates
View, edit and organize your shipments from your eCom back office
Make use of built-in tools to boost SEO and drive traffic to your online vape store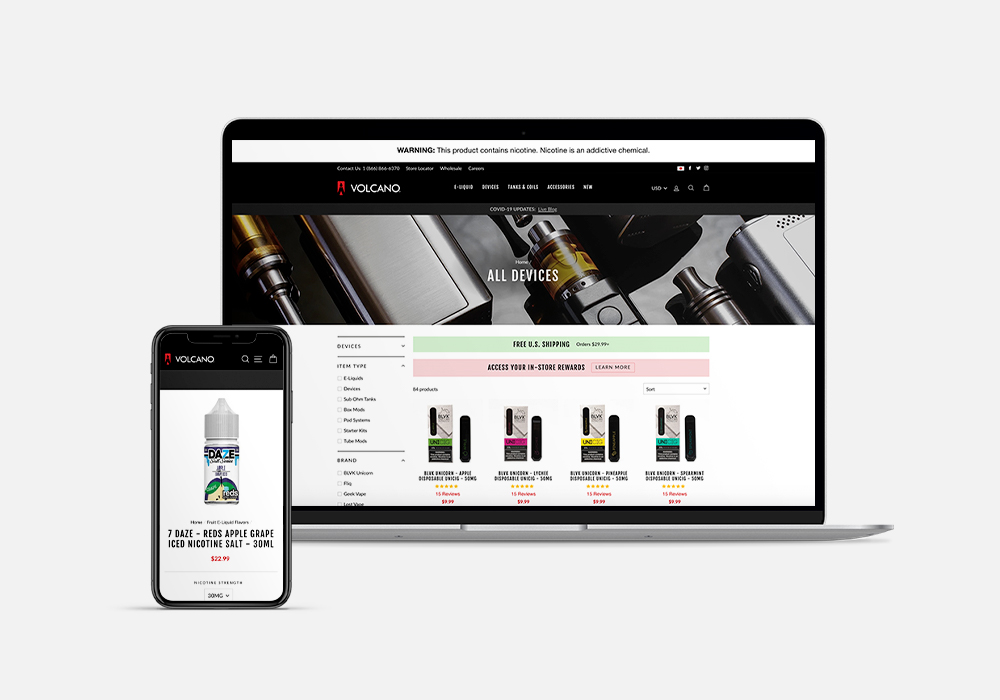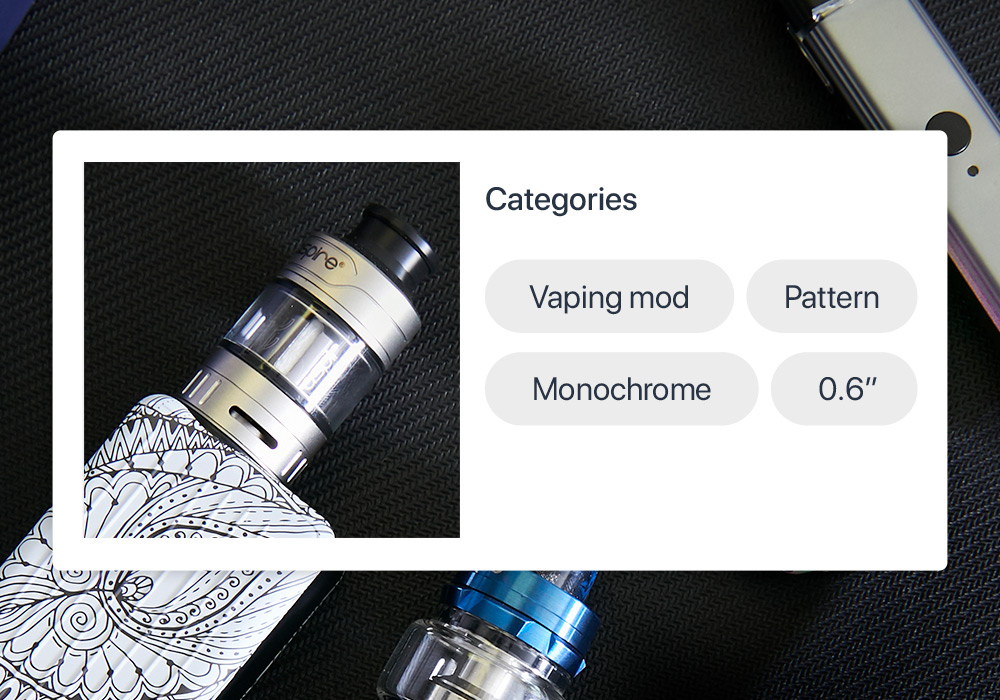 Inventory tools designed to handle growth.
Staying organized is critical to running a successful vape shop. With Lightspeed, you can categorize similar items, quickly organize your e-juice according to volume, potency and flavor, and oversee purchasing directly within the POS, so you can get everything done without ever leaving the system.
Manage restocking directly within the POS system with built-in purchase orders
Organize your inventory your way with custom tags and categories
Use product matrices to group multiple variants, like size, flavor and nicotine content
Quickly import up to 10,000 SKUs with the easy-to-use item import tool
Your business at your fingertips—anywhere, anytime.
Take a deeper dive into your numbers with sales data from your Lightspeed POS. From inventory costing to employee performance, Lightspeed comes with over 40 built-in reports that provide visibility on your entire operation—and because it's cloud-based, you can do it all wherever you are, on any device.
Always stay up to date with real-time data for one or multiple locations all available in your POS
Keep an eye on your business's performance with over 50 built-in reports
Access your business anywhere you go with a cloud-based POS
Uncover insights hiding in your data with detailed and custom Lightspeed Analytics reports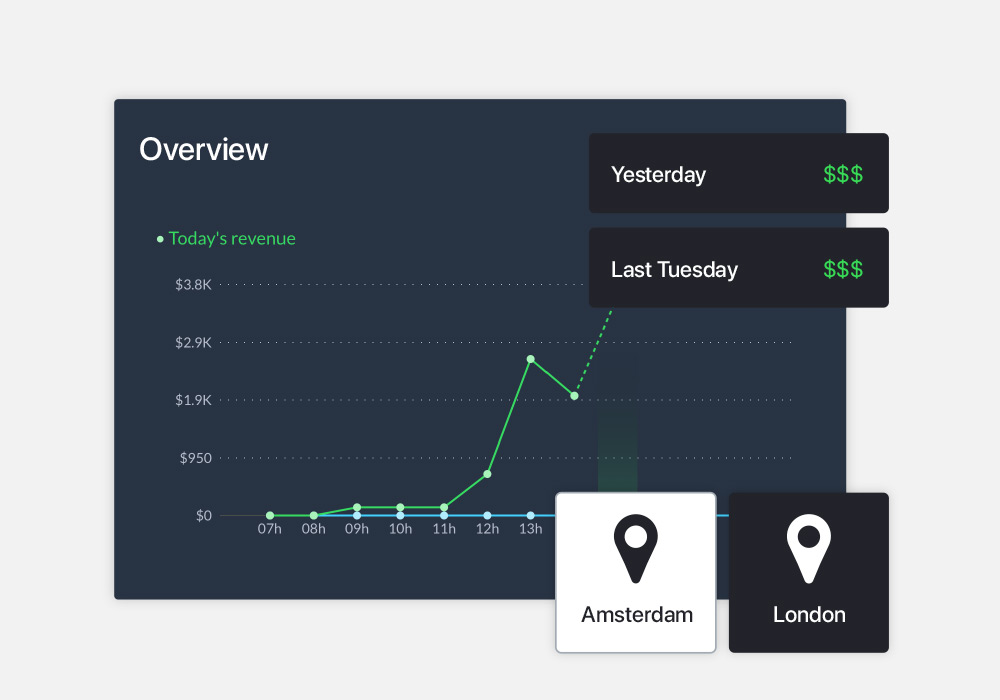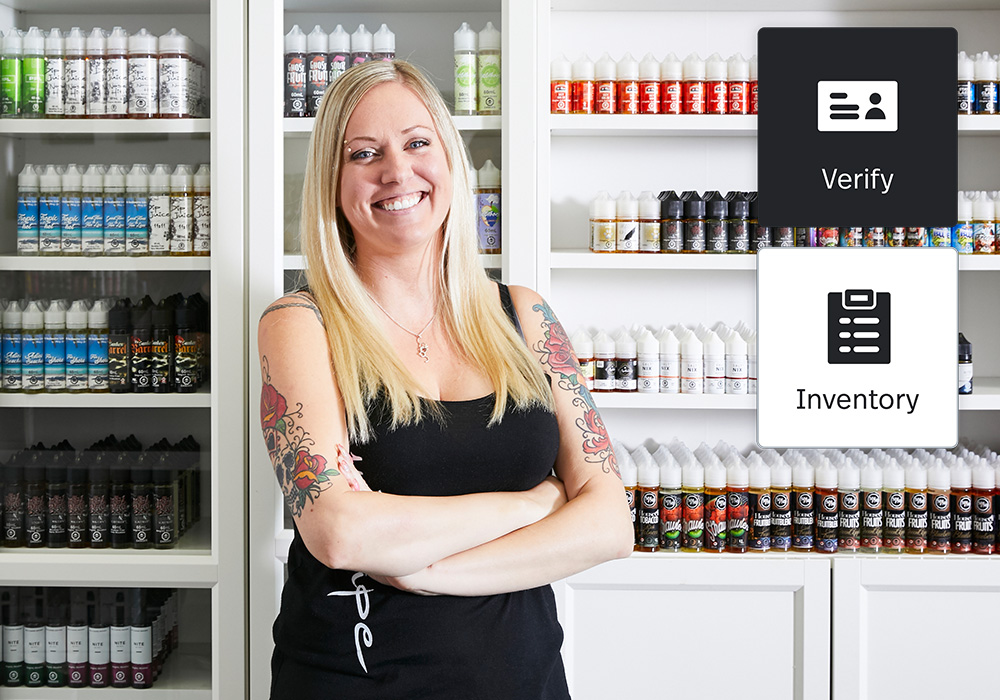 Manage multiple locations with ease.
Run and scale your business with one intuitive commerce solution.
Scale your business with cloud-based software that links your important data across all of your locations
Manage complicated inventory across locations with product matrices
Easily add age restrictions to every register with register rules
We work with vape-friendly payment processors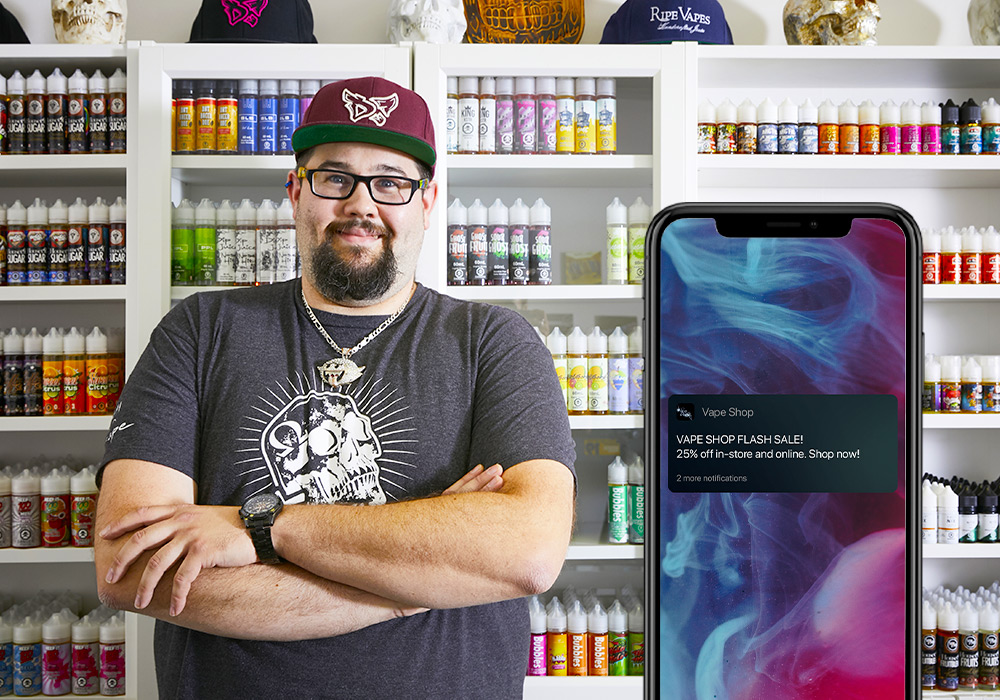 Increase sales and keep customers coming back.
From a rewards program to easy-to-use marketing tools for SMS and email outreach, Lightspeed Loyalty helps you build a dedicated community of loyal customers online and in store..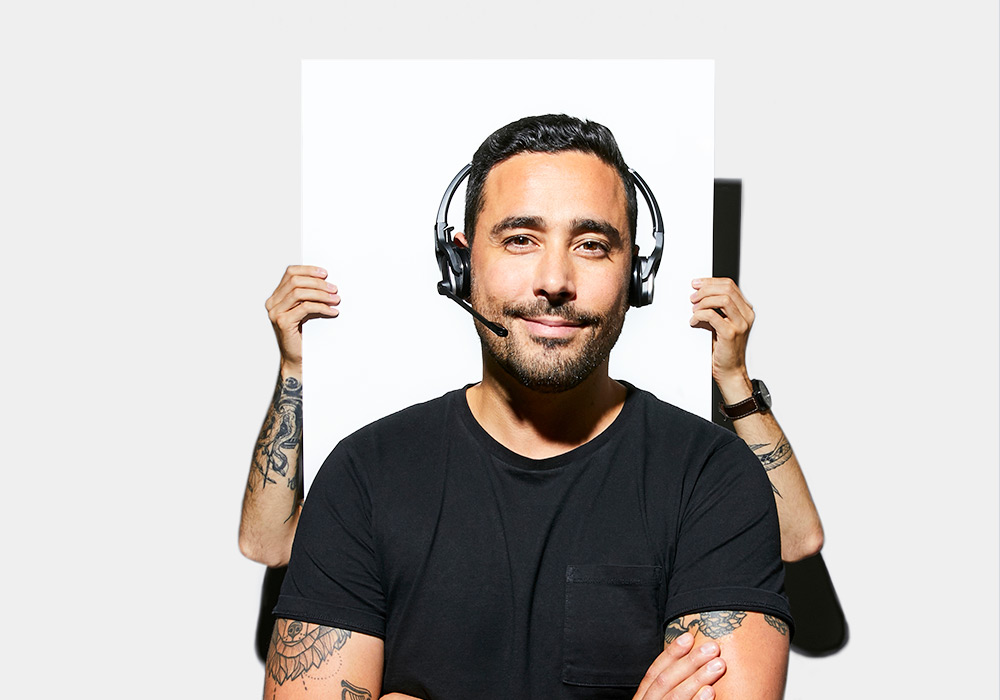 Get the kind of support you've always wanted.
One-on-one onboarding. Webinars, demos and videos. Unlimted 24/7 support. All totally free.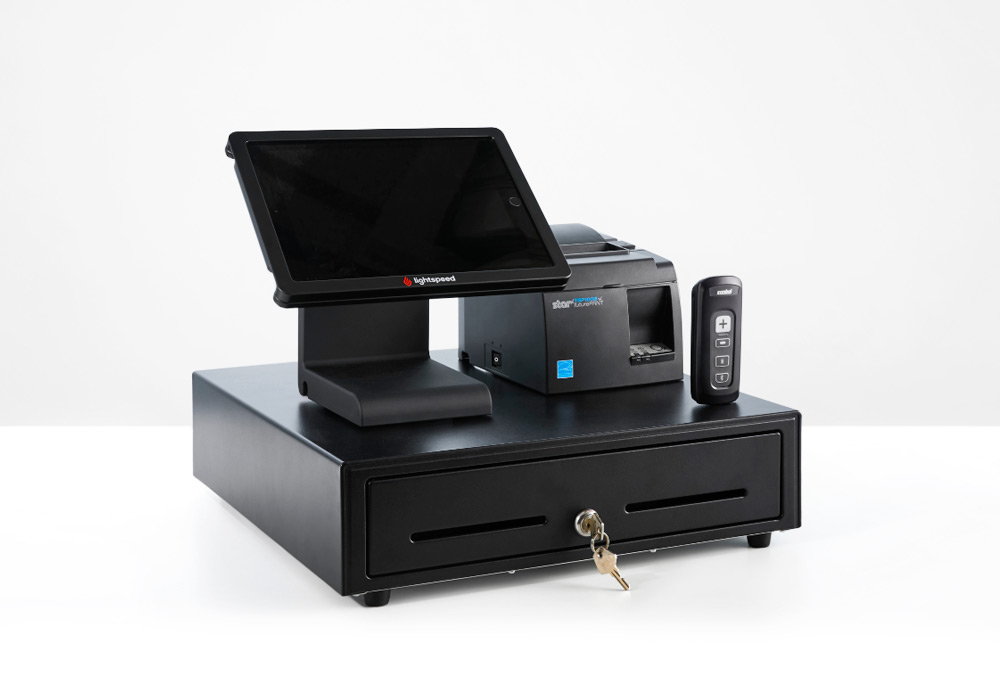 Need hardware?
We have that too.
Ours is designed to have a big impact on the way you work. Not your wallet. Start from scratch or complete your existing set with our top-quality gear tailored to your needs.
Retailers powered by Lightspeed
Let's talk about what Lightspeed Retail POS can do for you.
Your retail toolkit
Lightspeed is your partner in retail success. Start optimizing your operations with these free resources.